Whales molt, and scientists are trying to work out how
Researchers examined tissues from bowhead whales
Did you know that whales molt? They exfoliate by rubbing against every spring. New shows that whale molting has an underlying molecular process which may involve structures called .
Desmosomes form between cells in the outermost layer of skin and are one of several factors that allow skin to be a flexible fortress, capable of defending the body and repairing wounds.
But these spots of glue do more than hold our skin together. They also hold together pumping heart tissue, and they keep the lining of our guts, kidneys, and various other internal organs intact, too.
Unlike glue which hardens, the desmosome is dynamic. It assembles, changes shape, or disassembles in response to various cues, including during cell differentiation, injury and wound healing. The desmosome is actually a complex formed by thousands of copies of five different proteins, which are intricately organized into discrete spots lining adjacent cells.
Most desmosome studies to date have focused on human and mice, but these structures are necessary for just about any organism that has skin. Without desmosomes, skin would break and blister very easily, giving foreign bodies easier access, as is the case in people with diseases caused by mutations in the genes that encode the desmosome proteins.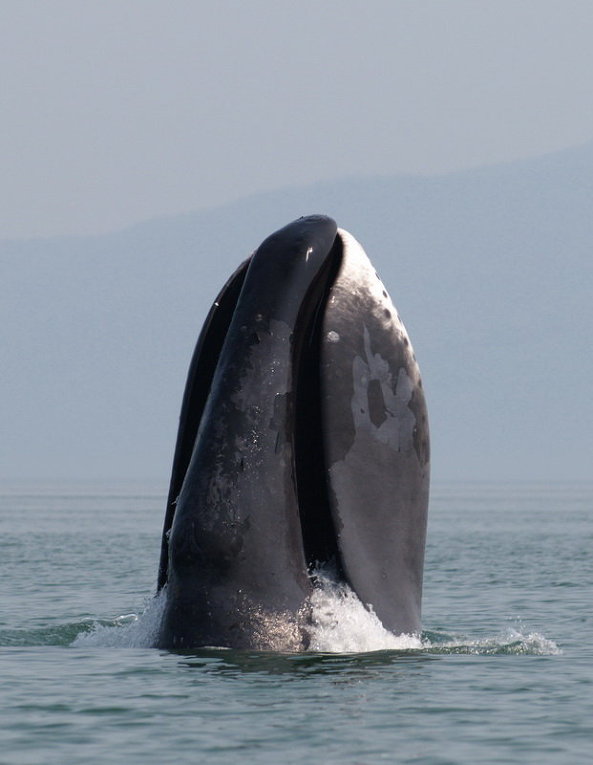 This new research on whale molting mechanisms suggests that desmosome loss can also be functional. Researchers took tissue samples from bowhead whales (Balaena mysticetus) across three different sub-groups: molting adults (spring), non-molting adults (fall), and molting juveniles (spring). Next, they used a technique called immunohistochemistry to test for the presence of two desmosome proteins: desmoglein and desmocollin. The levels of these proteins have been previously shown to regulate desmosome assembly and adhesion.
The researchers found that there were season-dependent decreases in the levels of desmocollin, consistent with skin shedding. For example, in all spring-caught molting adults, there were reduced desmosome proteins in their oral cavity.
This study suggests that skin shedding in mammals, whether it's a result of normal molting or is the result of injury or disease, involves desmosome function. As for bowhead whales, more work is needed to understand the mechanism, and to determine if these changes in desmosome protein expression occur in other organisms with annual molts.