What We Offer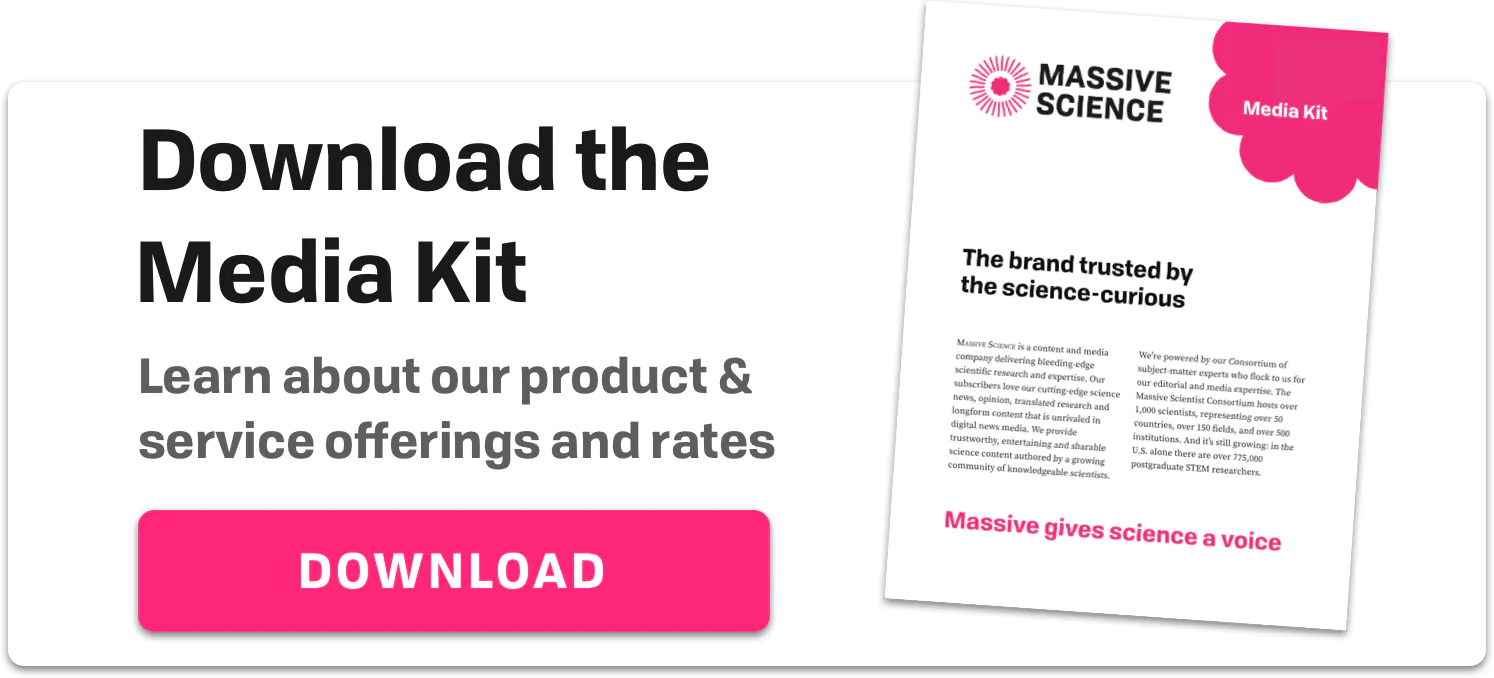 Special offerings:
Work with the brand trusted by the science-curious
Massive Science is a content and media company delivering bleeding-edge scientific research and expertise. Our subscribers love our cutting-edge science news, opinion, translated research, and long-form content that is unrivaled in digital news media. We provide trustworthy, entertaining, and shareable science content authored by a growing community of knowledgeable scientists.
We're powered by our Consortium of subject-matter experts who flock to us for our editorial and media expertise. The Massive Scientist Consortium hosts over 1,700 scientists, representing over 50 countries, over 150 fields, and over 500 institutions. And it's still growing: in the U.S. alone there are over 775,000 postgraduate STEM researchers.
Massive gives science a voice.
Each month, Massive stories reach over one million people across search, social, and weekly newsletters.
We outperform industry engagement metrics. Massive readers spend 177% more time on our stories than the industry average and open our emails at 166% the industry average open rate.
What can we do for you?
Massive makes content with non-profit and corporate entities who demand excellence. We leverage the cultivated expertise of our community of scientists to create highly usable content products and services based on cutting-edge science. We can create content for white-labeling, marketing, and communications purposes, or as co-productions, leveraging Massive's strong brand recognition. Our content is uniquely designed to impact the large, high-quality market of science-curious news consumers we've identified.
Content Creation
Sponsorship and Advertising
Licensing and Syndication
Scicomm Training
Broader Impacts Consulting
Wholesaling
Learn more about our products and rates in our Media Kit