Scientists name new species after its belly full of plastic
Plastic pollution reaches new depths – and new guts
The deepest location on Earth sits below 6.8 miles of the western Pacific Ocean, deep enough to hold Mount Everest and prevent it from reaching the ocean's surface. It is part of a 2,550 km (1580 miles) long trench, known as the Mariana Trench. At those depths it may seem a sanctuary from our plastic pollution. Unfortunately, that is wrong.
In November 2014, a group of scientists discovered a new species of crustacean within the Mariana Trench (pictured above). Crustaceans are a large class of organisms with an exoskeleton that includes lobsters, shrimp, crabs, and krill. Upon examining the organism's body, scientists found a microplastic fiber in its gut. They named it Eurythenes plasticus to draw attention to the current plastic pollution crisis.
Microplastics are small pieces of plastic pollution in the environment that are less than the width of a pencil. Scientists have found them in every corner of the globe – even in the atmosphere and in arctic ice. Organisms like E. plasticus that feed on scraps are highly susceptible to ingesting microplastics from dead organisms and sediment. We're not immune either. Alarmingly, microplastics can even work their way up the food chain and eventually reach us.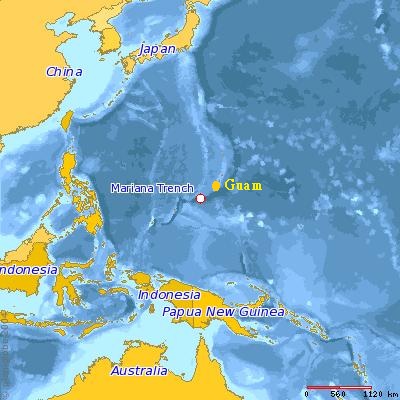 This study adds to a growing body of research finding wildlife to be ingesting microplastics, including birds, whales, fish, and sharks. It is tragic that organisms in such remote places can be affected by humans before we have the chance to encounter them. Hopefully all these cases remind us to be more conscientious when considering the use of non-reusable plastics.