Why did ancient cats begin hanging around humans?
New research suggests they had a taste for the rodents we attracted
It's a question that haunts cat owners and has its roots in ancient civilizations: , or just our food?
Archaeologists believe that cats and humans have had a relationship for thousands of years, starting when crop cultivation became the norm. As agriculture spread in the (between the modern Mediterranean Sea and Persian Gulf), the concentration of grains would have attracted rodents like mice and voles. Rotund little rodents nestled in a field would have been easy targets for the wild cats who lived in the area, so rather than roughing it in the desert, cats moved in with people by around 7,500 BCE... sort of.
The exact relationship between early, semi-domesticated cats and humans isn't clear cut. While there's some evidence that people had personal connections to cats, with one potential as old as 9,500 years old, it's just as likely that cats tolerated the presence of humans for the convenience of plentiful mouse populations.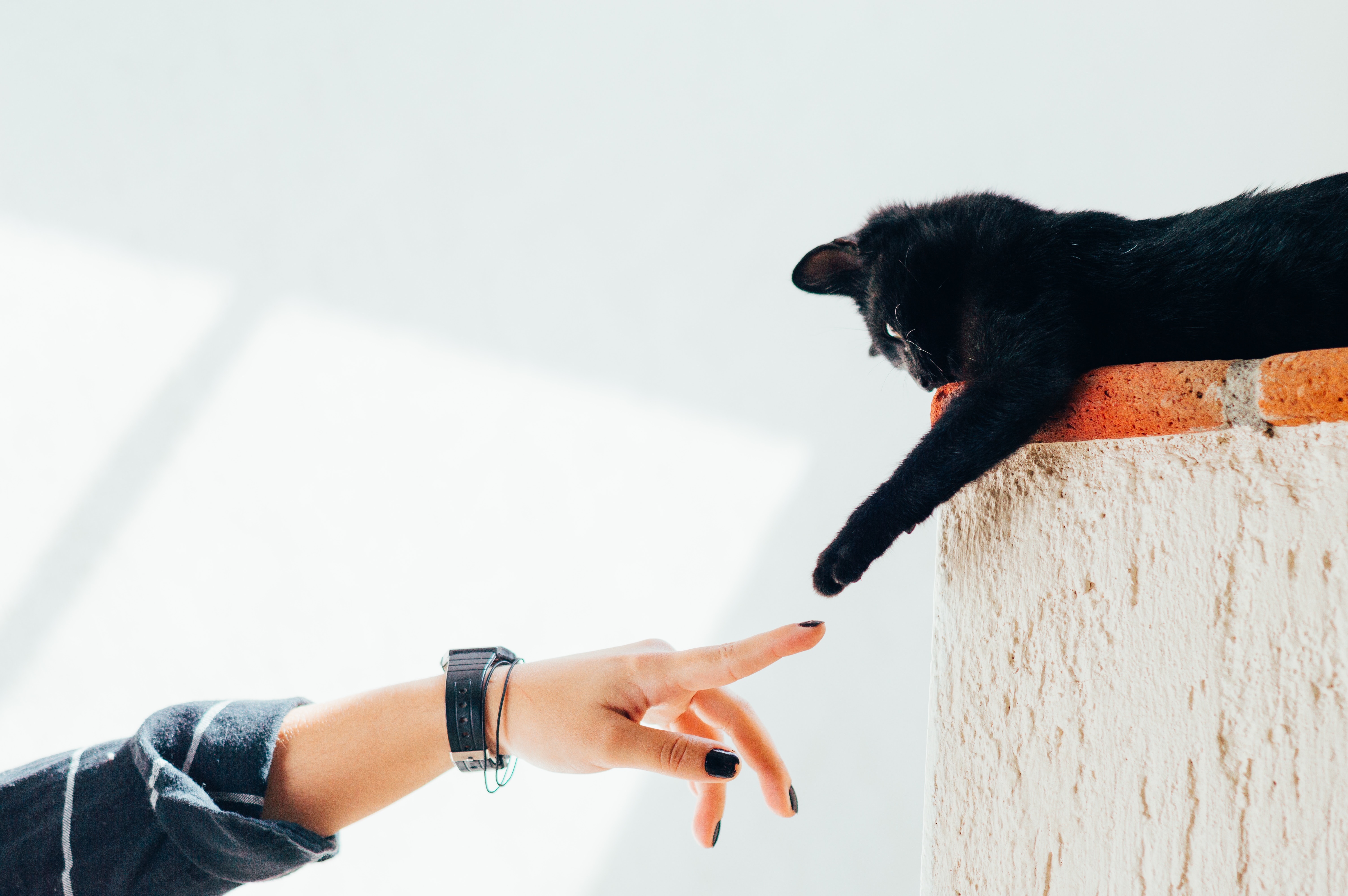 So when humans began heading north to Europe, farming along the way, proto-Fluffy apparently tagged along. found human and cat bones dating back to 4,200 to 2,300 BCE in a cave in Poland, coinciding with a period of rapid settlement in the Late Neolithic period. To examine the relationship between the humans and cats, the scientists wanted to know what the cats were eating. If it looked like mostly wild mice — rather than diets closer to humans and domesticated dogs — it would confirm that the cats were along for the ride, rather than attached to the humans.
Animals' diets can be recorded in the chemical composition of their bones — specifically, their carbon and nitrogen isotopic values. These values vary due to anything from water sources to nearby plants, so they serve as a diet "." By comparing the nitrogen composition of cats' bones to those of the mice, the researchers were able to confirm that the cats were primarily eating mice.
It seems likely that these semi-domesticated cats were doing what house cats do today — using people as a reliable food source, but not getting too attached.