Take CRISPR/Cas9 outside, use it like a hand-held search engine for wild genomes
Instead of little robots, using proteins as naturally occurring nanotechnology
It's easy to see CRISPR/Cas9, the revolutionary gene editing tool, as a breakthrough meant only for scientists. It obviously has real world applications, but it'll take time for it to trickle down from academic labs to the world at large.
But perhaps, quicker now. Two nanotechnology companies, Cardea Bio and Nanosens Innovations, are merging and in the process, announced the production of what they call the "Genome Sensor." Cardea CTO Brett Goldsmith described it as a kind of "tricorder." It's a hand-held device that anyone who needs to detect a specific sequence of DNA can use. Cas9, the protein that is used by synthetic biologists to cut DNA at specific sequences, is fixed to a graphene net. Instead of cutting DNA though, it's instead given a sequence of DNA to search a sample of genomes that washes over the net. Since it's hand-held, it can be done live in the field. Or in a field, as the case may be. Imagine a farmer seeing an infection on their land. Instead of removing the infected crops or spraying non-specific pesticides willy-nilly and hoping for the best, the farmer can load a sample on to their hand-held device and get an ID right then there. From there, a specific action can be taken. Says Goldsmith: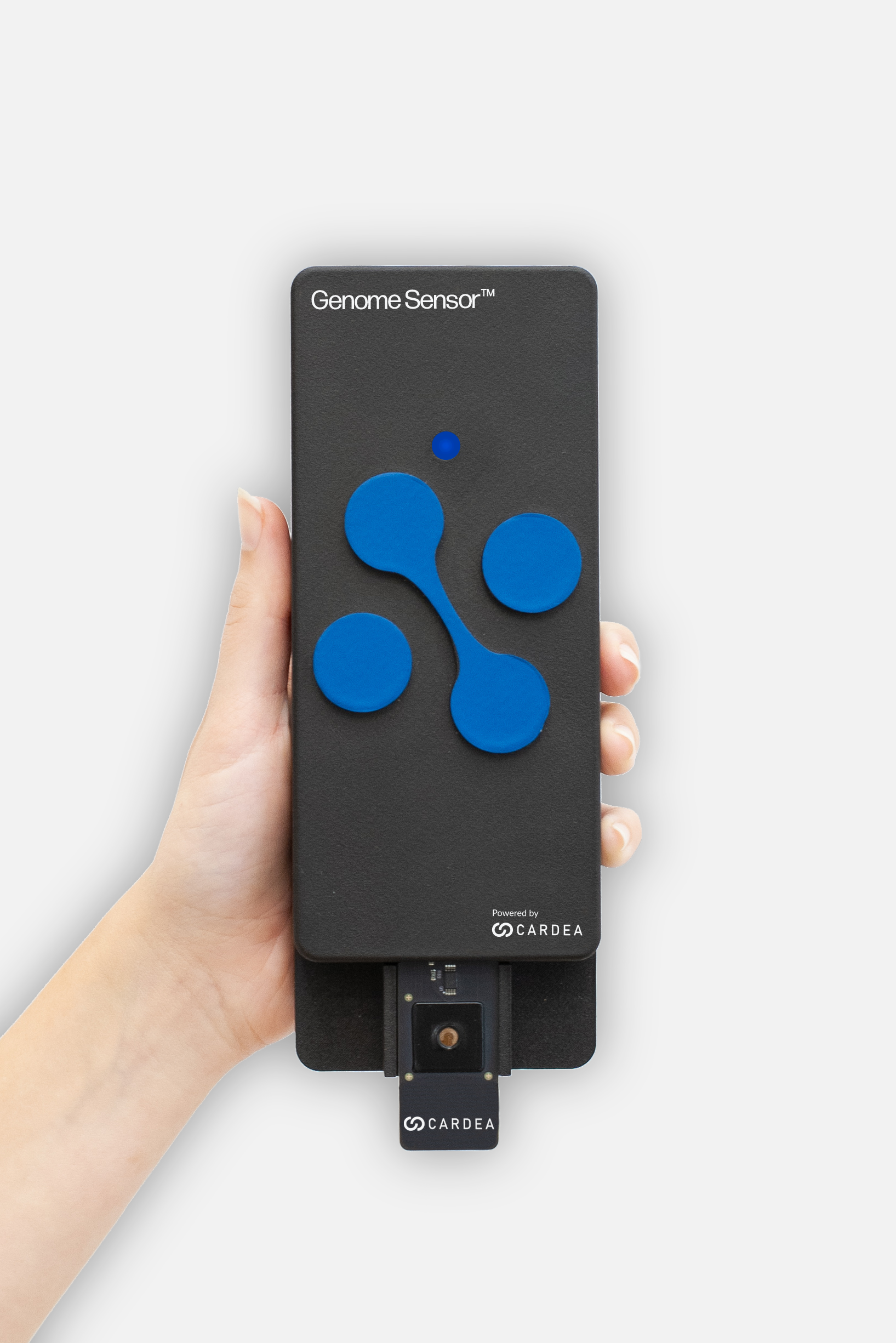 "We all know what nanotechnology is supposed to be. It's supposed to be these little robots running around, self-replicating, doing cool things, controlled by computers and software, and with wireless communication and things like that. You know, we read science fiction books. The reality of what nanotechnology is, and will be, is: we have little robots, they're proteins themselves. They're made by biology, and we can integrate them with electronics, and we can control them with electronics. And so that's what Cas9 is, it's a biological robot that searches through DNA more effectively than we can do with software alone."
Academic scientists in the field were optimistic but not necessarily sold. Plant and synthetic biologist Devang Mehta, who is not affiliated with either Cardea or Nanosens, after reading about the Genome Sensor, said, "I'm not sure how realistic this is in the near future though as it would require...a significant amount of testing against pathogens and related non-pathogenic species to prevent false positive results — something that isn't talked about in this release. In my view, it's a promising invention that isn't quite there yet in terms of field use."