Apollo 11 brought messages from Earth to the Moon and then almost forgot about them
A gold olive branch, an Apollo 1 commemoration, and messages from world leaders were tossed off the lander's ladder
Neil Armstrong and Buzz Aldrin had a pretty simple task on their to do list when they landed on the Moon: they had to be leave behind a few mementos on the lunar surface. One was a patch commemorating Gus Grissom, Roger Chaffee, and Ed White, the Apollo 1 astronauts who died in an accident. Another was a silicon disk with words of peace from world leaders inscribed on it. Another was a gold olive branch, which according to NASA, "[represented] a fresh wish for peace for all mankind."
They almost left the Moon without leaving the mementos behind. Here's a transcript which doesn't quite do justice to what I imagine the situation looking like in my head:
111:36:38 Armstrong: How about that package out of your sleeve? Get that?
111:36:53 Aldrin: No.
111:36:55 Armstrong: Okay, I'll get it. When I get up there (to the porch). (Pause)
[In his 1973 book Return to Earth - repeated in Men from Earth - Buzz states that, when he was halfway up the ladder - that is, at about 111:26 - Neil reminded him to take care of this task. Clearly, the reminder came a little later than Buzz remembered but, as Journal Contributor Jim Failes notes, "it was a busy EVA".]
[Aldrin - "We had forgotten about this up to this point. And I don't think we really wanted to totally openly talk about what it was. So it was sort of guarded. And I knew what he was talking about..."]
[Armstrong - "About it being on your sleeve."]
111:37:02 Aldrin: Want it now?
111:37:06 Armstrong: Guess so. (Pause)
[From Neil's actions in the TV record, it appears that Buzz has tossed the package down to the surface. It falls to Neil's right. He turns and, apparently, moves it slightly with his foot.]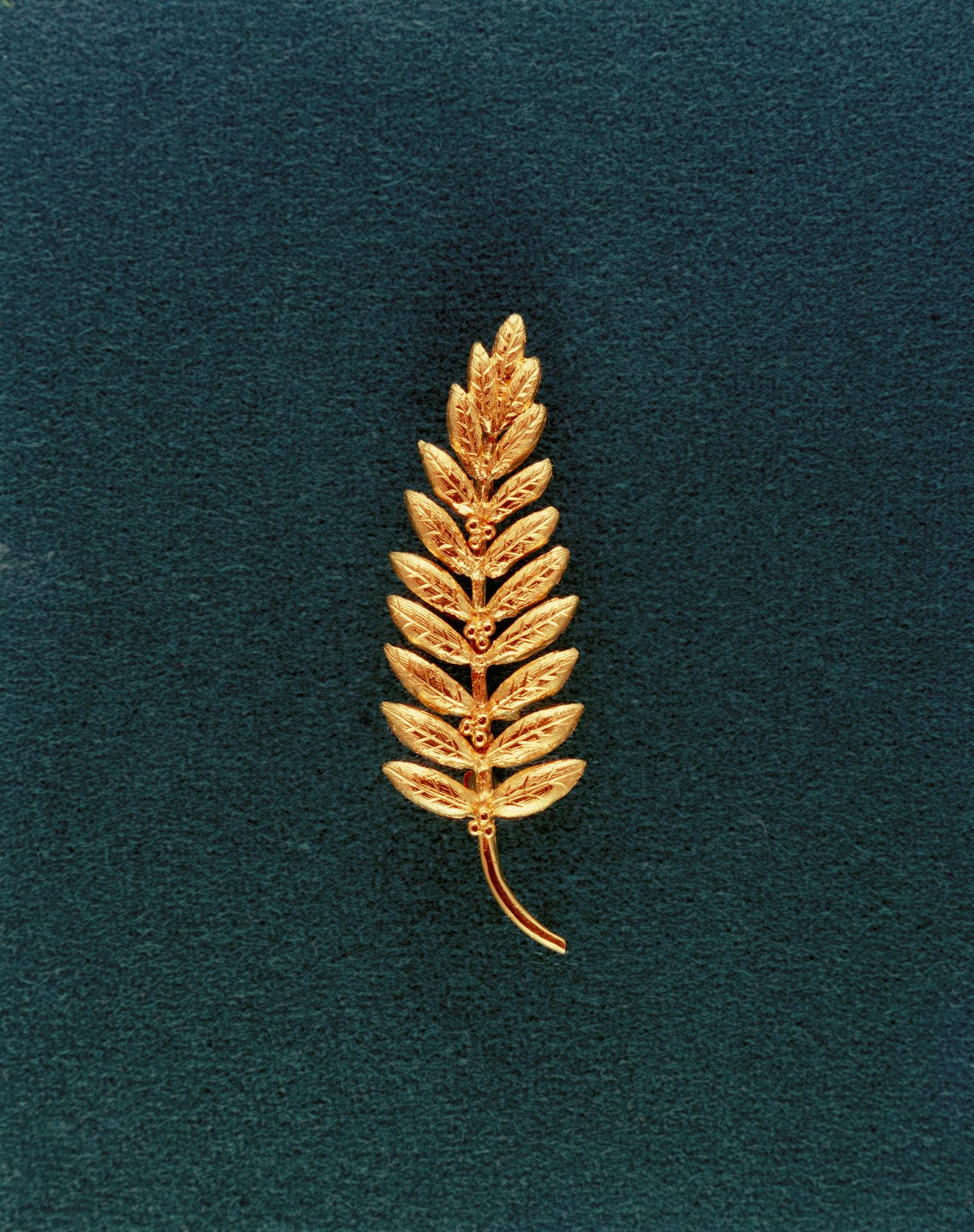 Emphasis is mine. Buzz Aldrin casually tosses a package of absolutely singular, cosmic importance casually out of the lunar lander, Neil Armstrong kinda nudges it with his foot, and they leave.